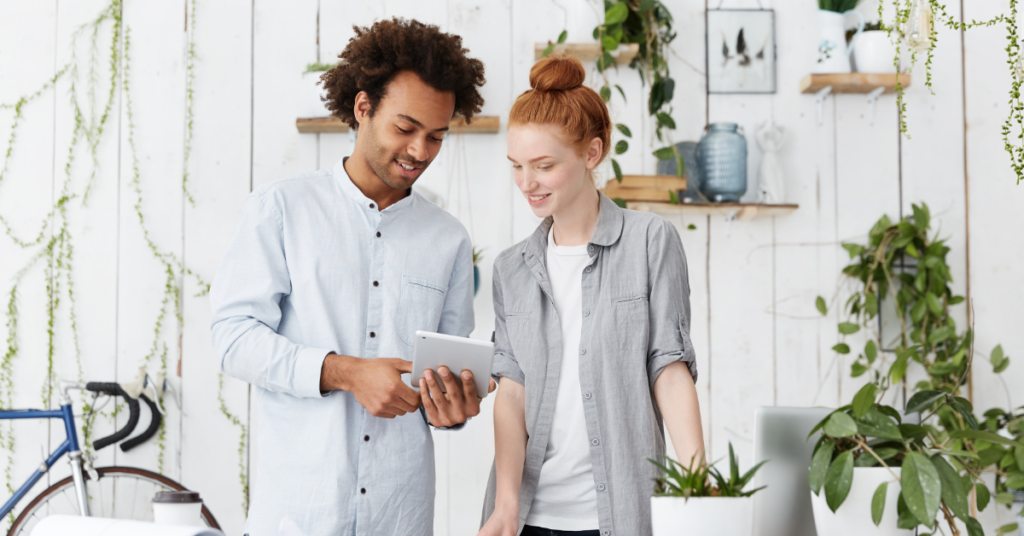 Why Transferable Skills Are the Key to Success
There are two interesting trends shaping employment in tech right now: employers are increasingly hiring based on skills, not university degrees, and there's a growing demand for technology workers with more interdisciplinary and transferable skills. What this means is that the industry is opening to more people from diverse backgrounds and that the barrier to entry just got a lot smaller.
So, what skills do employers look for if you don't have significant experience in a career, or haven't formally studied the subject? For many businesses, the right transferable skills are enough to prove that you can do the job.
What are transferable skills, and why are they important?
Transferable skills are a core set of skills and competencies that can be applied to a wide range of jobs and industries. They may be soft skills like collaboration and problem-solving or hard skills like data analytics or coding. They're picked up over time and can be developed through work experience and personal pursuits, too.
For a deep dive, look at the current research from the City of London Corporation that shows which human, transferable skills for students and workers are regarded as a top priority right now. The ones high on the list are oral communication and presentation, collaboration and teamwork, initiative, problem-solving, organisational skills, adaptability, and being able to work independently.
Transferable skills are important because:
they never expire

they give you more career potential and make you more employable

they make you more well-rounded and versatile

they can improve your confidence and impact

they make it easier to switch careers or industries

they can help you to go further in your career, faster.
Apply your transferable skills to a career in data analytics
Knowing how to use tech tools to manage data is an important skill, but even better is knowing what to do with that data once you've run it. The best data analysts come with a set of soft skills (and often come from diverse backgrounds) that enable them to better use their technical abilities in order to get great, insightful results that made an impact.
Here's a real-life example of transferable skills: Elodie Hudson was a teacher with a science background, wanting to transition to a career in data analytics. Because of her background, she was already an analytical thinker who could research, problem-solve, and communicate effectively. While studying on the LSE Data Analytics Career Accelerator, Elodie was able to combine her existing transferable skills and new data abilities to change her career and land a new job (in just three months). Her transferable skills ultimately made her a better data analyst. You can read her story here.
Become a data analyst with these transferable skills
Analytical skills: If you have analytical skills, you're able to use data to examine a problem from different sides and help break down the options for solving it.
Problem-solving skills: If you love solving problems, you'll love working with data. By identifying patterns, trends, and correlations, you can come to unique insights that solve business challenges.
Communication skills: Excellent written and verbal communication skills are essential to explain complex technical concepts to non-technical stakeholders or present your findings to a broader audience.
Research skills: The ability to find, organise, evaluate and present information is a particularly key skill for data analysts. Previous experience with research will help you to know what questions to ask to get the right answers.
Critical thinking: Once all the data is in, your critical thinking skills will be put to the test as you evaluate data quality, identify biases, and assess the reliability of your findings.


Adaptability: The field of data analysis is constantly evolving, and you'll need to be flexible and able to adopt new technologies and methodologies to stay relevant.
Transition to product management
People often think product managers only need a technical background, and while it's a vital skill set, certain soft skills are non-negotiable. These are transferable skills like design thinking, product marketing, and people or stakeholder management.
Say you're a graphic designer looking to rework your previous experience to become a product manager. The transferable skills you likely already have and will help you transition are time management, attention to detail, collaboration, creativity, and a knack for visual communication.
Become a product manager with these transferable skills:
Collaboration: You'll need the skills to work in cross-functional teams and collaborate with various stakeholders. Effective communication, listening to feedback, and working together to achieve common goals are essential.
Creativity: Product managers must think creatively when problem-solving, developing innovative solutions, and envisioning new features or product improvements.
Visual communication: Excellence in visual communication is a must – as is applying design principles to communicate product ideas and concepts.
Attention to detail: You'll pay meticulous attention to details, ensuring that layouts are visually appealing and product specifications, user stories, and requirements are accurate and well-defined.
Problem-solving: You'll enjoy challenges and finding solutions to visually communicate complex ideas. You'll identify and solve product-related problems like user pain points, market gaps, or technical limitations.
Time management: Effective time management skills allow you to work on multiple projects while managing timelines, coordinating resources, and ensuring timely product releases.
The King's Product Management Career Accelerator focuses on both the technical and soft skills needed to become a successful product manager. You'll have the opportunity to apply the skills you learn to a live business project that's six weeks, and set by a leading industry employer. So no matter if you're starting your career or making a change, you'll get practical experience – and a portfolio of work – to launch your career.
Where will you go with your transferable skills?