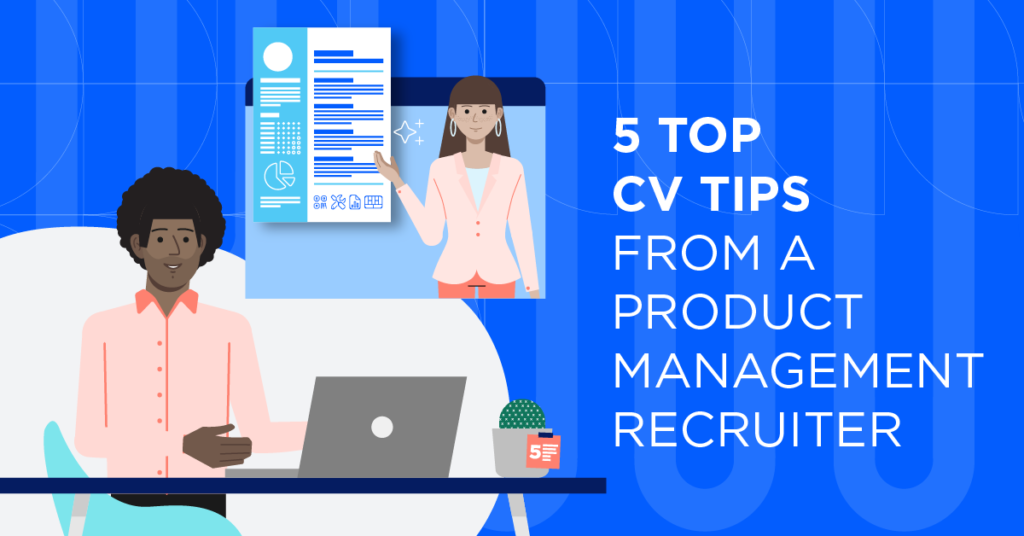 5 Top CV Tips from a Product Management Recruiter
We asked a top UK recruiter to share her tips for getting noticed and hired as a Product Manager.
"There are plenty of Product Manager roles out there," says Annie Jackson, Head of Talent at Cleo.
Although tech hiring has slowed globally, the impact of the recession has mostly hit roles like Talent Acquisition and Human Resources, Sales and non-technical positions rather than core technical roles like engineering and product management. Still, it means more than ever it's essential to network and be proactive when approaching companies.
Here are Annie's top tips for boosting your CV:
1) Great presentation. Try to keep your CV succinct and highlight your achievements instead of listing your responsibilities. I normally recommend a one-page CV. It's fine to go over that, but no more than 2 pages, as the longer it gets, the less likely people are to read it. Try and stick to a simple and easy-to-read font. If you want to get creative, there are some great CV templates you can use online.
2) Highlight relevant skills. Tailor your CV to the roles you're applying for. Review the job description, highlight two or three top skills needed for the role, and then make sure that you're demonstrating them somewhere on your CV.
3) Showcase industry experience. If it's a role within a specific industry, highlight any relevant industry experience or exposure you have. For example, if it's a FinTech role, highlight any FS experience you might have.
4) Go above and beyond. A great cover letter, an accompanying case study, or a portfolio can really set your application apart.
5) Don't just apply – hustle. Look on LinkedIn and see if you know anyone at the company you're applying to. Try to find the VP of Product/CEO/Head of Talent or recruitment manager on LinkedIn at that company and write to them to follow up on your application. There are some great product management-specific agency recruiters who will be able to support you with industry information and tips to help you stand out. They may even be able to connect you to great junior product management opportunities.
Pivoting into product management? What to do before you start preparing your CV:
Be curious
Spend as much free time as you have talking to technical staff like Engineers and Designers to gain more insight into what they do at a day-to-day level. Working with Product Designers and Engineers is a large part of the role, and building relationships with them is key too.
Develop a business mindset
Having a commercial mindset and understanding of business strategy is also important for a Product Manager, so try and speak to commercial strategy and operations staff at your company or even your CEO/COO to learn more about how your business model works and how your business could improve. It's also important to read up about these areas, so connect with product leaders on Linkedin and Twitter and see which resources they recommend. You can always highlight those you've read on your portfolio or CV.
Showcase your transferable skills
Once you start putting your CV together, focus on showcasing your experience and skills with user focus, appreciation for the voice of the customer and a high-level understanding of UX, particularly for consumer-focused roles. Try to shadow or partner with your user research or customer support teams to learn about what customers are saying and how you can use their feedback to drive improvements to your company's product or service.
Accelerate your career progress with our Career Accelerator in Product Management. For more information on the King's Product Management Career Accelerator, request to download the course brochure here. The next intake starts 24 April 2023.