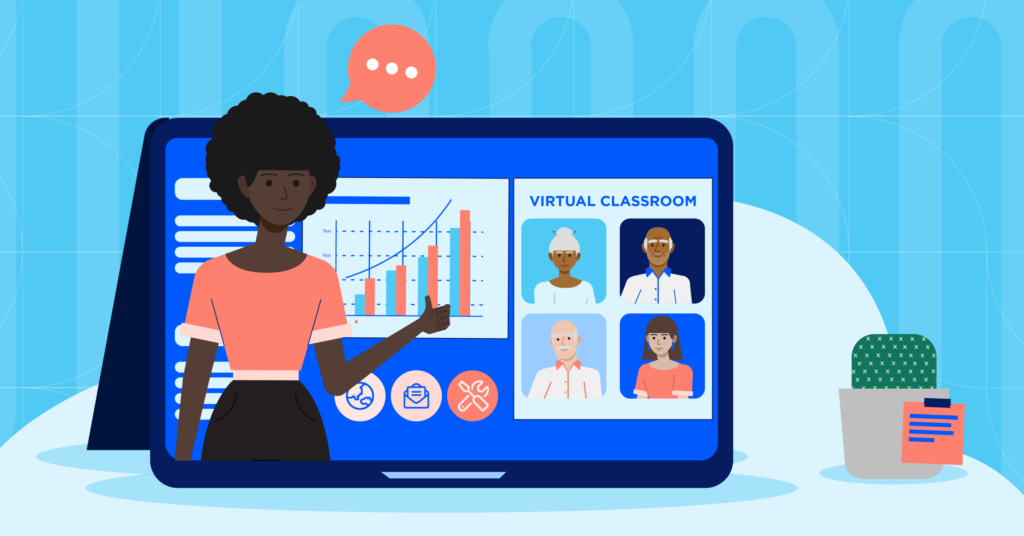 Are Older Workers Our Answer to Skills Gaps?
According to the Centre for Ageing Better, although almost a third of the UK's workforce is over the age of 50, older workers are less likely to receive training than younger age groups in the UK. A decade ago, the company mindset might have been that you're struggling to get the skills you need and worried about the future of your business, so you upskill your younger workforce to bring more sustainable, long-term benefits, as opposed to expending resources upskilling older workers who are coming to the end of their careers.
But as skills gaps continue to grow globally, could this mindset be holding companies back from addressing skills gaps both now and in the long term? The theory goes that, as people are living and working longer than ever before, upskilling older members of the workforce could help businesses thrive and grow in the digital economy.
Spoiler: I don't think that upskilling older workers is the catch-all answer to fixing our global skills crisis. But organisations that do make the conscious effort to integrate those more established members of their team alongside other upskilling, reskilling and external hiring efforts will be on a far better footing than the rest. Let's look at why in more detail.
Changing demographics
As already alluded to, the demographics of the workforce are changing. We all know that people are now living longer and, consequently, over the last few decades the retirement threshold has risen and we are all working longer on average.&nbsp
At present, almost a third of the UK's workforce is over the age of 50. Breaking this down further, 50–64-year-olds represent over 10 million workers, while the proportion of people aged 70-74 in employment has almost doubled in the past 10 years.
For employers, this longer life expectancy and employee duration in the workforce creates an opportunity for both longer economic contribution and sustained economic growth. And in terms of the workforce itself, older workers are critical for the success of a generationally diverse team and culture.
Are older workers easier to upskill?
In the context of plugging skills gaps, the last point here is a crucial one: older workers bring a unique skill set to the workforce, which even makes them easier to retrain and upskill.
Put simply, older workers hold vital skills that they've built up over years of experience, such as resilience, work ethic and general business acumen. As this article points out, older workers are also able to serve as mentors, coaches, or subject area experts to assist ambitious younger employees, as well as apply their vast networks and contacts, which cannot be replicated in a short period of time.
The key point here is that older workers tend to hold the 'softer' or more 'human' skills that are harder to teach, and frequently what younger employees lack when starting out in the workforce. For any career in the digital economy, employers now require both technical know-how, as well as a softer skillset, such as problem-solving and emotional intelligence. This helps organisations and their employees move beyond just having people with the technical knowledge, and towards building teams that can apply, collaborate and drive growth.
It also means that older employees are probably easier to upskill and retrain. That is, given older employees are more likely to have built up the pre-requisite more human skills needed in the digital economy, much of the work employers need to do to upskill has already been done for them. Contrast this with trying to upskill the younger people or those just entering the workforce, their more 'human' skillset is usually far less mature.
The upskilling mismatch
Taking all of this into account, it's clear that the older demographic is a huge, untapped resource of experienced workers, who could help fill digital talent shortages. This is especially true in the tech economy, with a report by the British Computer Society stating that only 22% of those working in the IT industry are older than 50, versus 31% in the wider workforce. When combined with existing programmes that upskill and retrain younger workers, employers that tap into this resource would likely be able to create a more holistic solution to their skills shortages, addressing both young and old.
But the problem is that, currently, there is a mismatch between opportunity and action. Only one in seven businesses stated that they would consider turning to recruiting or retraining older workers or retirees to tackle skills shortages. Other data shows that even though two in five (42%) said they planned to invest in training and development to tackle the skills gap, just 14% said they planned to recruit or re-train older workers.
The data is clearly varied, but the conclusions that we arrive at are the same: employers are not doing enough to upskill and retrain their older workers. And even if we take away the benefits this could bring for plugging skills gaps, the lack of attention being placed on developing older workers more broadly is incredibly damaging. According to Robert Walters, almost three in four over 50s (72%) were deprived of career growth from their current employer, making their skillsets increasingly less relevant and individuals less employable.
Embracing a multi-generational workforce
The contribution that older workers can make in this effort is not yet being tapped into on the scale that you might think. By mentoring and guiding younger colleagues, older workers can pass on their expertise and knowledge, while having the opportunities to reskill and upskill themselves. Surely that's a win-win for a business?
Overall, getting 'future-ready' doesn't just mean pigeonholing training and development to younger generations – it means putting the structures in place so your entire workforce, now and in the future, have what they need to thrive in the digital economy. Those businesses that invest in retraining, reskilling and upskilling needs across their workforce, regardless of age, will be the ones that thrive in the coming years.
---
If you're looking to learn new digital skills so that you can make a move in your career, find out more about FourthRev's Career Accelerators.
Written by Mark Lester
Also published by HR Zone – 28/04/22