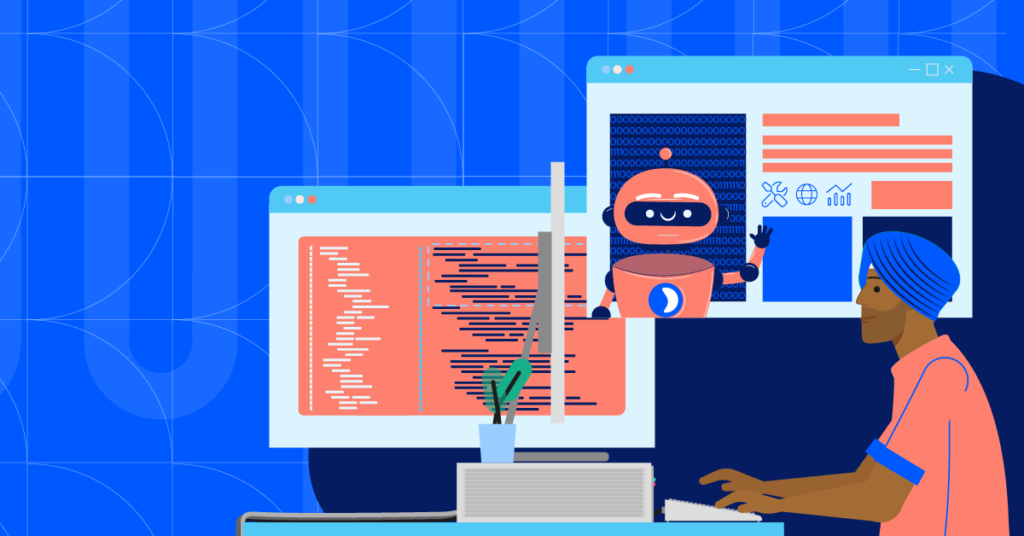 Bridging the digital skills gap: why human and technical capabilities need to go hand-in-hand
It's no secret that the pandemic has accelerated the adoption of new technologies. Across every industry, we are seeing major changes to desired skill sets as employers attempt to rebalance and future-proof their workforces. The issue is that there aren't enough suitable candidates to go around. If we take a global view, the working-age population is declining whilst the number of retirees is on the rise.
Meanwhile, executives are finding skilled workers hard to find: more than half of senior decision-makers have reported making a bad hire in the past 12 months. Smaller businesses are more likely to feel the impact too, with 82% of SMEs reporting severe negative effects.
Looking ahead, the problem is only going to get worse. According to the World Economic Forum's Future of Jobs report, up to 85 million jobs could be displaced by 2025, while 97 million new roles emerge.
While predicting how the shift in technology adoption will affect recruitment in the longer term is not an exact science, employers are now clearly pressing to onboard candidates who have the right balance of skills needed for the digital economy. And, for me, the solution to this conundrum lies in greater university-employer collaboration, with a focus on programmes that can equip job seekers with both the technical and softer, more human skills businesses are now looking for.
What are employers looking for?
As technologies such as AI and automation take root in the new digital economy, the workforce of the future will clearly require new technological skills. Yet, looking at this issue from the technological lens leads to oversimplification and has arguably exacerbated the issue.
Let's look at the accountancy sector as one example. Big data and AI are transforming the industry, with up to 42% of traditional finance activities set to become automated, according to a study by McKinsey.
As a result, successful candidates now require the ability to conduct financial analytics – drawing off both data sets and their wider industry knowledge. Yet, when we recently interviewed several major accounting firms, including EY, Baker Tilly, KPMG and Tech Mahindra, they all raised the same point first: today's accountancy graduates are lacking in fundamental human, social and emotional capabilities in this new context.
As technology begins to automate elements of the profession, recruits are increasingly required to act more like business partners. They need to evaluate, question and interpret operational and financial information to generate insights. They need to be critical thinkers. And then, they need to effectively communicate those insights to stakeholders in the appropriate manner.
So, according to our consultation, entry-level accountants need better education in financial analytics, but also simultaneously in the human skills that enable recruits to effectively engage with the role and succeed within an organisation.
The same story is emerging across other industries looking to move forward in the digital economy; they now need workers with advanced technological skills, as well as unique sets of higher-order human skills.
Current solutions aren't delivering
Ironically, in the past, many viewed automation as a direct threat to the job market, but as the WEF prediction shows, we're actually seeing the opposite trend – technological adoption is creating new niches and a raft of new growth opportunities.
The trouble is we haven't successfully filled them – yet. Part of the issue with traditional programmes is that they are academically robust and build "graduate attributes", but they often fail to equip students with the real-life skills to be productive in the workplace.
However, private-sector training solutions, such as boot camps, simply do not build the critical thinking and problem-solving skills so crucial for longer-term success in growing and adapting to a changing world, and there's no regulatory framework that monitors teaching standards and the academic rigour of these programmes.
At present, many employers also rely on apprenticeships to produce digital-economy-ready recruits. Whilst they do combine elements of work and study, by their very nature, they're time intensive. It can take up to three years to complete a programme. And, with technological change occurring at an accelerated rate, I'd question whether they can move fast enough to solve the global digital skills crisis.
Combining academic rigour and industry insight
For SMEs, developing a competitive workforce from within is resource-intensive and may not be a quick solution to urgent growth needs. Sadly boot camps, traditional university degree offerings, and apprenticeships are all suboptimal.
Universities will ultimately be the key vehicle for developing the capabilities required by the digital economy. Individuals and employers look to higher education to develop the creative, complex and cognitive capabilities that are still in high demand. And they are also one of the few organisations with the scale to effectively tackle the problem.
To do this, they should combine their traditional academic rigour with the development of applied digital skills by partnering with the leading industry players in the world of technology. This best-of-both-worlds approach offers learners the chance to ground their technical skills with the high-order capabilities needed to accelerate their careers.
Industry partners can also inform project-based learning by leveraging in-demand enterprise technologies to allow learners to demonstrate their capabilities in real business contexts. This approach also helps to build sustainable and competitive workforces in the long term capable of learning and re-learning.
It's clear that a focus on either the technical or the traditional skill set in isolation will not offer up enough work-ready recruits complete with the tangible and intangible skill sets required to thrive in the new business context. Yet, by combining the academic rigour of universities, which develops the human or soft skills, with employer insight focused on the technical skills of the moment, we can future-proof our workforces.
Learn more about our Career Accelerator programmes and our best-of-both worlds approach to education.
Written by Mark Lester
Also published by SMEweb.com – 22/06/2022