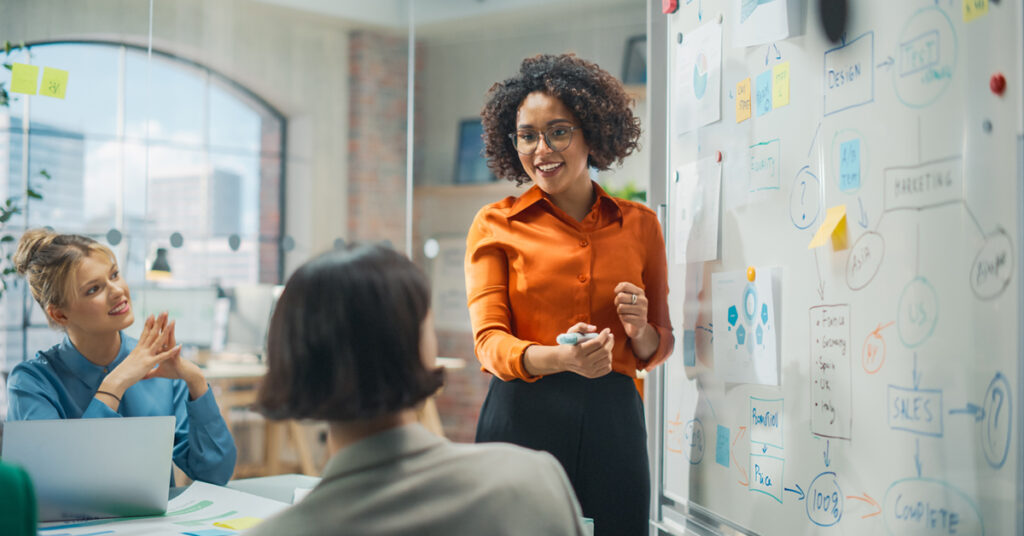 King's College London and FourthRev Launch Postgraduate Certification Programme in Product Management
Are you ready to fast-track your career with a globally recognised, credit-bearing qualification in product management? You now have that option with King's College London and FourthRev.
We are excited to announce the launch of the Postgraduate Certification Programme, designed to empower learners to build on the product management expertise obtained during the King's Product Management Career Accelerator. Your work will encompass both the development and delivery of a comprehensive portfolio, as well as a written dissertation. Both elements are inspired by your prior experience in the Career Accelerator learning area.
Here's what Dr Mark Hedges, Head of the Department of Digital Humanities at King's College London, has to say:
"Completing this postgraduate certificate will not only equip learners with the practical skills, hard and soft, needed in the product management workplace but also provide them with the academic and critical skills needed to engage with their professional career in an informed and reflective way."
Who can take this programme?
As we launch this programme, we invite current King's Product Management Career Accelerator learners and alumni to enrol. Going forward, any new learners who embark on the Career Accelerator will have the option to join the Postgraduate Certification Programme.
Learners must achieve 60% or above during the Career Accelerator in product management to qualify for this prestigious programme.
The time you invest in the Career Accelerator will be converted into academic credits, contributing to the completion of the postgraduate certificate.
How is the programme structured?
Set at Level 7, this programme is a Master's level equivalent. It's self-guided and spans over 4+ months.
During this time, you'll have two to three supervision sessions with a King's academic supervisor and check-ins with an industry mentor.
What benefits do I get from it?
As a learner, you'll become part of the prestigious King's alumni community, which gives you access to the campus and library. When you've completed the programme, you'll receive your postgraduate certification at a graduation ceremony.
How much does it cost?
The programme fee is £2,000, including VAT.
When does it start?
The first intake will begin in January 2024, and places will be limited.
Register now for the King's Product Management Career Accelerator and get the chance to upgrade to a postgraduate certificate upon successful programme completion.