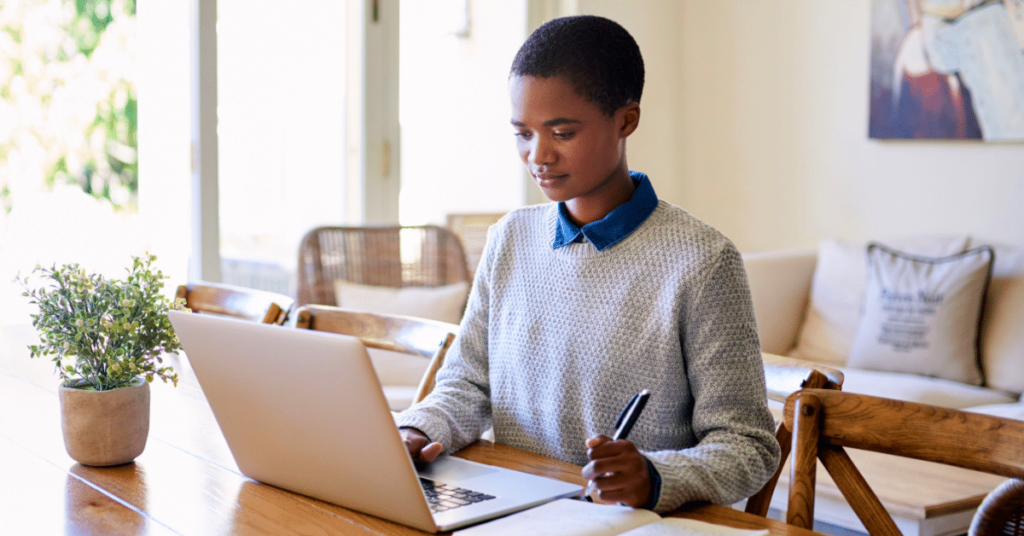 The State of Remote Work in 2023
The pandemic changed the way we work dramatically, with remote work becoming a reality for workers across sectors around the world. As we enter the post-COVID-19 era, we're faced with decisions about how and where we work. Working 9-5 from the office is no longer the norm, with many people now seeking out opportunities that allow them to have more flexibility.
What follows is a deep dive into the state of remote work in the UK and beyond, the pros and cons, and what employees and employers can do to make the most of this mode of work that, by all accounts, is here to stay.
Remote work and the tech industry
There's a general feeling that remote working peaked in the UK late last year as a loosening labour market handed power back to employers, and 'paranoid' employers started to worry about remote workers' productivity. However, this could be a sign of the growing disconnect between what professionals want and what employers offer.
According to Buffer's State of Remote Work 2023, 22% of respondents say the biggest benefit to remote work is flexibility in how they spend their time, 19% say it's flexibility in where they choose to live, and 13% enjoy the flexibility to choose their work location.
A study by Cord looked at the extent to which the UK tech industry is embracing remote and hybrid working and found the UK's technology sector has the largest proportion of remote working jobs, accounting for 30% of the UK's advertised remote vacancies.
Among these, almost 40% of tech roles offered a remote option, while 80% gave applicants the option of going hybrid. Among remote positions, 5% required onsite work once every two weeks, while 45% required no on-site work. For hybrid positions, 37% required engineers to work onsite three days per week, with a third requiring engineers to be on-site four days per week and 27% requiring them to be in the office two days per week.
In the UK, job search engine Adzuna reported an increase in posts for the position of Chief Remote Officer – a new-HR-cum-remote-office-manager role that involves strategising around employee productivity, well-being, and engagement. The Chief Remote Officer position is popular among big tech companies such as Facebook, which first started advertising the role in September 2020 after recognising the need for someone to develop long-term remote working strategies and lead the way towards a 'remote-first' approach.
Industries and roles most suited to remote work
Research shows that, generally, those with a recognised tertiary education are twice as likely to obtain remote work than non-graduates, and those who earn under £20,000 per year have less than a 5% chance of being able to work remotely. Other research shows that the larger the company, the more likely employees will be able to work for them remotely.
That said, it depends to a large extent on the industry – some jobs can be done with just a laptop and internet connection, whereas others depend heavily on the physical presence of a person.
Jobs most likely to be done remotely are:
Professional occupations, like lawyers, analysts, software engineers and accountants – 69%
Managers, directors and senior officials – 67%
Administrative and secretarial staff – 63%
Indeed and Glassdoor's recently published Hiring and Workplace Trends Report 2023 found that software development job postings lead in advertising remote work across markets. In the US, Canada, Germany, France, and the UK, software development is the job title most often advertising remote work.
The benefits of remote work for professionals
The average remote worker in the UK is saving a total of £44.78 per week on travel and food expenses. Remote workers across the globe are also saving around two hours per week that they'd normally spend commuting. Other benefits are a better work/life balance, access to a wider selection of jobs, fewer interruptions, more autonomy, increased motivation, and greater productivity. 
Productivity in remote work has been hotly debated. Despite the CEOs of some of the biggest companies saying they worry that working from home is taking a toll on productivity, a study by Standford tracking 16,000 workers over nine months found that working remotely increased productivity by 13%. This increase in performance was due to a quieter, more convenient working environment and working more minutes per shift because of fewer breaks and sick days. The study also reported improved work satisfaction among employees, while attrition rates dropped by 50%.
Adding to this, Finder/UK found:
65% say they will be more productive in a home office than a business office
75% say they will be more productive because of fewer distractions
83% feel they don't need a formal office to be productive
66% of employers say remote workers are more productive than in-office workers
The challenges of remote work and how to overcome them
Despite the benefits, remote work can take a toll on your well-being and health, and it's important to create a divide between work and home life.
Statistics compiled by StandOutCV, show that in the UK:
67% of workers say they feel less connected to their colleagues
20% struggle with loneliness
22% find it hard to switch off after finishing a day of working at home
35% feel they have to be at their computer all day to respond quickly
50% feel they are working longer and taking fewer breaks
30% feel they will be overlooked for promotion if they work remotely
Considering the downsides of remote work, the first step is recognising the potential pitfalls. This comes down to your personality and values, but also your propensity for discipline when it comes to self and time management. Here are some tips to help with this.
Establish a morning routine that gets you into the right headspace
Instead of working during the time you'd spend getting to the office, create a virtual commute by checking in with co-workers before you start your work day. This helps support social interaction and focuses your brain on the day's work.
Ask your manager for support in setting expectations
Set guidelines with your manager that will balance well-being, engagement and productivity. These include when and where work will be done, the technology tools you'll need, the team norms, and core collaboration hours.
Work to a schedule 
Create consistency and a routine by adopting a new organising system or using a day planner to keep you on schedule. This includes setting boundaries – log off after you've worked the required hours or met a deadline and walk away from your workspace. 
Set yourself up with what you need to be productive
Offices are built to keep you focused and on track, so recreate this working space in your home. Ask your company to invest in a desk, ergonomic chair, and other office equipment you need to do your job and ensure you have good lighting and a neat background for virtual meetings. If distractions are a constant at home, a coworking space is a perfect solution, and you can book space for a day, a week or a month.
What's ahead for remote work?
Experts agree that while remote work is here to stay, hybrid working is going to be the next new normal. McKinsey predicts nine out of ten organisations will be combining on-site and remote working in the coming years, while the UK Office of National Statistics shows that 85% of employees currently working from home prefer a hybrid approach. Buffer's report also shows 98% of respondents would like to work remotely, at least some of the time, for the rest of their careers.
This all shows that the assumptions leaders have held about where and when work happens, why workers choose and stay with an employer, and what it takes to support employees' work and well-being are shifting at a rapid pace.
Launch your career on your terms
If you're looking to develop your digital skills to accelerate your career, consider enrolling in one of our Career Accelerators. In partnership with some of the world's leading universities and educational institutions, and major tech companies, we've designed 6-month online programmes that offer a holistic approach to career development. 
You'll gain all of the technical, business and human skills you need to thrive in your tech career – whether you work in an office or remotely.