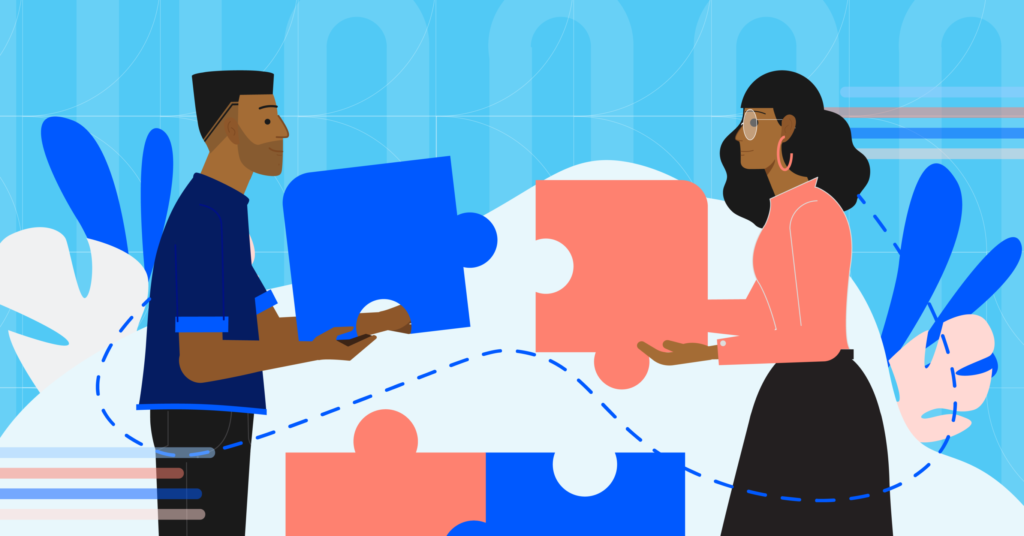 Why Human Skills Will Set You Apart as a Product Manager
The last few years have seen many organisations accelerating a digital-first approach to organisational strategy, shifting the focus of multiple sectors towards product-centric goals. This product-centric approach, in theory, makes it easier to rapidly innovate and iterate because they focus on customer experience, evolving needs, and the strategic differentiation of a product or service.
One of the central consequences of this is that Product Managers are now one of the most sought-after new hires across every business, with the role now listed as the third-best job in the UK for 2022, with high job satisfaction and an average median base salary of £60,656. Hiring portals like Glassdoor are also seeing significant growth in demand for this role in terms of job listings.
Yet, like in many professions and sectors, there is a notable divergence in the demand for Product Managers against the supply and pipeline of future talent. Taking these two factors together, organisations must now start to think about upskilling existing employees and increasing the hiring rate of both entry-level and more advanced Product Managers.
But what exactly should they be looking for? If you're upskilling an employee, what skills do you need to be nurturing? And if you're looking to move into the field, what do you need to be focusing on to stand out?
A focus on human-centric skills
We recently interviewed several product management industry experts that actively work in the field on a day-to-day basis, with a range of insights emerging that can help provide answers to these questions.
Most notably, there continues to be a legacy perception that Product Managers need to have a technical background, one that is more aligned with software engineering. While this is still a vital skill set, many of the industry experts we spoke with are now arguing that good Product Managers need to possess a breadth of skills like design thinking, product marketing and people management that don't necessarily come from having a purely engineering background.
This is for good reason: Product Managers are now being asked to oversee multiple departments and manage relationships between distinct teams that range from marketing to sales, product, finance and business operations. In addition, they're being asked to liaise between customers and external stakeholders as organisations seek more of an 'outside-in' perspective.
Strong communication and collaboration are key for success
The technical skill set is still in demand, but companies looking to upskill existing employees or hire new recruits should place a greater weight on finding and nurturing interpersonal and metacognitive skills. This is imperative as the role continues to evolve, with Product Managers increasingly expected to deploy a broad and diverse skill set that spans from storytelling – to help steer internal and external stakeholders from idea to implementation – to an understanding of how to use data science to deliver deeper product insights.
The need to nurture 'human' skills stands out above all else, but for those looking to build a future pipeline of new talent, or to shift to a Product Manager role themselves, there are other important considerations. For example, many of the employers we spoke to stressed that a candidate with project experience often makes it to the head of the queue because they know they have a candidate who can demonstrate what they have learned in a practical way, rather than understanding product management in just an abstract or intellectual format.
Overall, product management is one of the fastest-growing careers in today's digital economy, and as businesses look to follow through on digital transformation promises and investments made through the pandemic, this is only going to increase. Finding and nurturing candidates with a softer set of skills is of vital importance, and those organisations that do so will establish the edge they need to thrive.
If you're looking to gain the technical, organisational and human skills you need to become an exceptional Product Manager in today's digital economy, request more information about the King's College London Career Accelerator in Product Management. Developed in partnership with digital humanities experts from King's, industry leaders and FourthRev, the project-based learning programme will set you up with everything you need to succeed.
Written by Mark Lester
Also published by TechRound – 25/07/2022