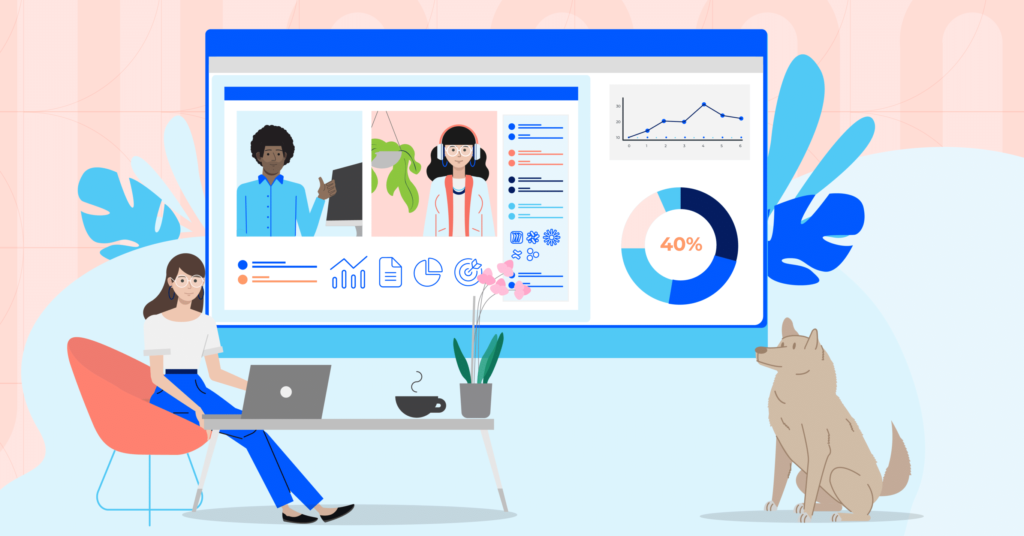 Why Remote Work Should Be Asynchronous
As we reimagine work environments with the return to offices and new hybrid models, we need to consider the challenges global remote workers – often in diverse time zones – face on a daily basis.
Local office co-workers can meet on a whim to discuss ideas or issues outside remote team members' working hours to resolve issues or determine a new process affecting a team project. However, rather than contributing, remote team members often awaken to emails announcing decisions they were not involved in, resulting in a disconnect and a sense of isolation.
People who once felt connected and valued now struggle to uncover ways to contribute after the fact. Their function has not altered, their investment in the company values and objective has not varied, but the interaction between colleagues is more complex. Additionally, people who feel valued and connected to their team regardless of location are more likely to remain invested in contributing to the company's success.
The most effective remote teams work asynchronously
During global lockdowns, companies poured resources into supporting employees' remote working when it was non-optional, but have asynchronous processes truly become ingrained in company culture as hybrid or remote organisations, or are we reverting to synchrony?
As businesses scale, the struggle to maintain connections within global teams demands awareness and sensitivity. We need to 'consciously decouple' work from synchronous communication for it to be characterised as 'remote'. That means cancelling a culture of hyper-responsiveness.
Synchronous work often requires teams to stop and wait on projects when certain employees are unavailable.1 For things to make sense, like a conversation, an IRL meeting, a video call or grabbing a coffee with a colleague, someone else's presence is always required. On the flip side, asynchronous communication respects independence and values flexibility. Tasks are mindfully set up to ensure their effects are independent of whoever planned or executed them.
A plethora of digital tools is available to assist in working towards complete asynchronous communication. A few that we use at FourthRev include:2
Leaders need to champion an asynchronous culture
Tools like the ones listed above only work with the complete buy-in of company leaders. An effective asynchronous culture comes down to trusting employees to do their work wherever and whenever best suits their productivity schedule. Moving away from real-time communication allows remote workers to maintain connections within global teams and better structure their days.
One of FourthRev's Co-founders, Omar de Silva, signs off all of his emails with:
I'm sending this at a time that works for me.
Please only reply at a time that works for you.
When leaders lead by example, employees tend to follow – especially when it allows them more freedom. At FourthRev, we're of the mindset that it's okay to decline meeting requests, turn off notifications on Slack or take a long lunch sometimes. You don't always have to be available.
"Monday to Friday, 9 – 5, always face-to-face… this model was built for an economy and world that no longer exists. Whilst some roles, companies and individuals will prefer this 'traditional' approach, there are as many – if not more – who will flourish with something different. It makes sense for all organisations to evaluate whether their norms are what is best for everyone, or if they're simply following an old model for the sake of it," says Omar.
Businesses successfully addressing this challenge enhance their advantage in recruiting in this highly competitive environment, both from the allure of superstars to the retention of key personnel.
If you're interested in joining our global team, take a look at our careers page.
Notes
---
---
Written and compiled by Tara Rodoni and Marisa Crous