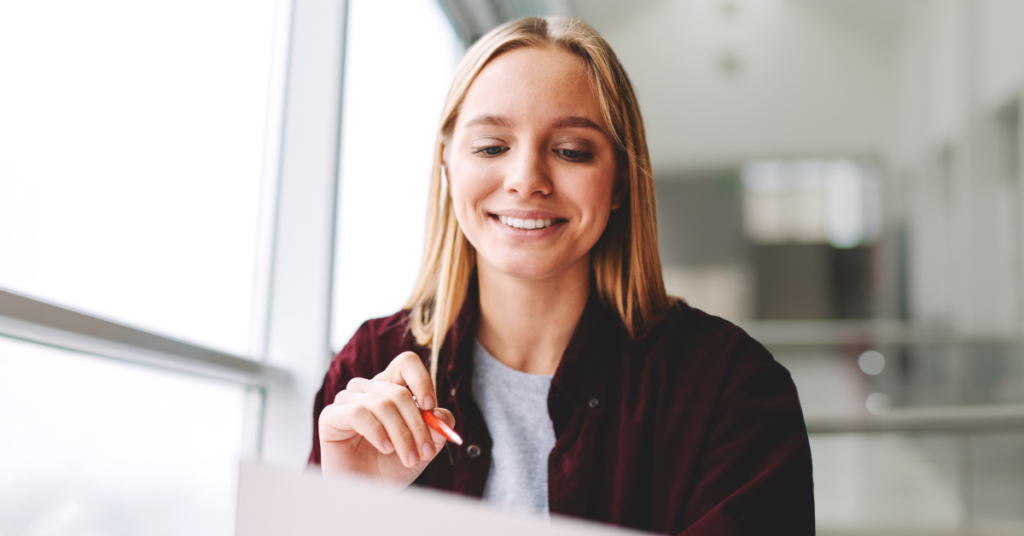 5 Expert Tips for the Perfect CV
Before you even get to a job interview, your CV is the first impression an employer has of you, so how can you make sure it ticks all the boxes and sets you apart?
Here are a few tips to consider if you want to make a career change and are looking for ways to polish up your CV.
1) Keep it short and sweet
This is easier said than done, especially if you've been working for a while. Recruiters and hiring managers are busy and don't have time to read hundreds of multi-page CVs, so you need to get only the most crucial information in front of their eyes, fast.
The ideal CV is a page long. Start by adding any and all information you can think of and then edit. Think about the job you're applying for, and trim according to that. For example, your high school exam results and student jobs might look impressive on paper but aren't necessarily relevant. However, the volunteer work you did while working your first job has a link to the new position you're interested in and can help demonstrate your experience in the area. Be selective.
Keep an eye on your font size, too. Shrinking the text down is a good way to cram more information into a limited space, but it makes it hard to read. The UX of your CV is almost as important as the information it contains, so don't make it hard for the person reading it.
If UX interests you as a career option, take a look at the King's UX Design Career Accelerator. This programme will expose you to the many different career opportunities you can explore in this field and equip you with the skills you need to land a job, fast.
2) Tailor your CV to each application
This will take some effort but will be worth it if you're particularly keen on an opportunity.
Carefully review the job description and identify the critical skills and qualifications required. What experiences do you have that match up? If there aren't any, what skills do you have that are transferable? Remember that most job specs are a "wish list", and hiring managers don't expect candidates to tick every box. Your ultimate goal is to showcase your ability to solve the specific problem the company is facing, backed up by your unique background and skillset.
Mirroring the words used in the job spec might also help your CV make it through the ATS software that many companies use for screening. When there are hundreds of applications coming in, this software can help HR teams quickly and efficiently rule out candidates who don't fit the requirements. To avoid this happening to you, take note of the keywords used in the job description and make sure they appear in your CV.
3) Boost your CV with a cover letter and portfolio
In addition to your CV, consider supplementing your application with extra materials that can make you stand out.
Some applications require it, but even if yours doesn't, include a well-crafted cover letter highlighting your motivation and why you are a strong fit for the role. This is a space where you can also provide more details about your values, interests and aspirations, which can help the company get to know you better as a person.
A portfolio is a useful way to demonstrate what you're capable of. You can include samples of previous work you've done and personal side projects. Think about how you present these examples – similar to your CV, you want to make it easy to navigate for the person on the other end so that they get a good idea of your skills quickly.
4) Consider your digital presence
In today's digital world, it's not uncommon for businesses to research candidates online as part of the interview process. What you share on social media is important because it can influence the perception people have of you.
If you don't already have one, create a LinkedIn profile. This can serve as an online version of your CV. Add as much information as you can to your profile, and keep it updated. Additionally, do some research on keywords and how best to include them on your profile. This will make it easier for recruiters to find you and open you up to more opportunities.
LinkedIn is also a space where professionals interact, share resources and build their networks. Any activity you perform on the platform, such as commenting on a post or sharing an article, can be broadcast to your contacts' networks, giving you the opportunity to engage with many new contacts. Do some research on personal branding and think about how you want to present yourself in this public, professional community. If you're not sure how to approach this, a Career Coach can help you better understand yourself and your career goals so that you can best position yourself on platforms like LinkedIn.
Hear from Akira how updating her LinkedIn profile with the help of her Career Coach helped her attract career opportunities while learning on the LSE Data Analytics Career Accelerator.
5) Get feedback and keep editing
Once you have finished writing the first draft of your CV, ask friends, family members, or a Career Coach to review it and give you feedback. They can help you identify areas needing improvement or clarity and bolster your confidence as you work through the job-hunting process.
It can be hard to remember, especially if you're happy and busy in your job, but keeping your CV up-to-date as you gain new skills or complete certificates can save you plenty of time and effort. You never know when simply keeping track of your achievements might come in handy.
Make your career goals a reality
A CV that is well-crafted and thoughtful can help you stand out from the crowd.
If you're at the point where you're thinking about gaining new skills or pivoting your career, a Career Accelerator might be a good option for you. Not only will you gain the technical skills you need to secure a job in your chosen field, but you'll also get support in making that move from a dedicated Success Manager and Career Coach.
We're excited to be launching our latest Data Science Career Accelerator in partnership with the University of Cambridge Institute of Continuing Education. Find out more about this programme, or take a look at the others we're running here.