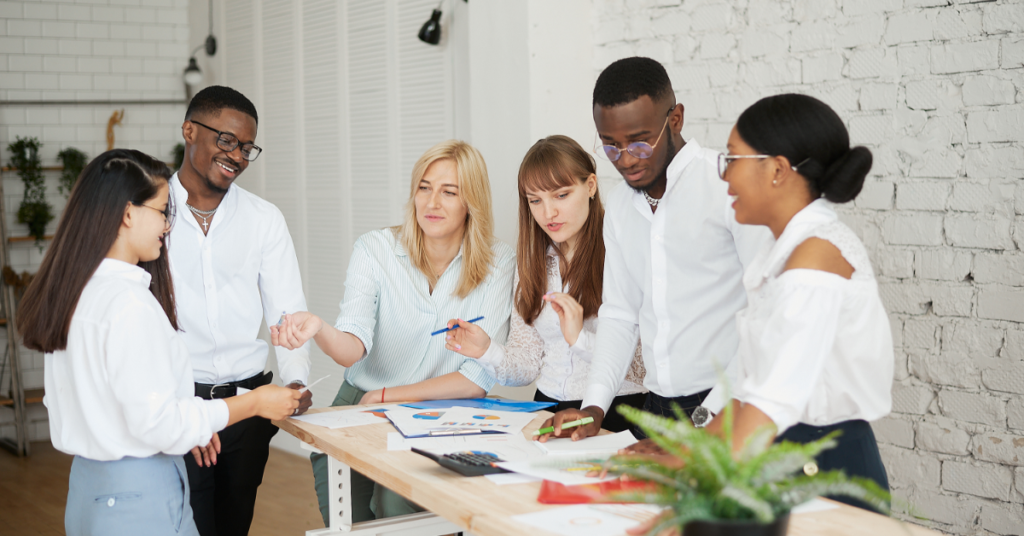 5 Ways to Effectively Assess Company Culture
Job interviews are about more than simply checking qualifications; they're also compatibility assessments – seeing whether your values, beliefs, and working style echo that of your (potential) employer.
Referred to as a 'fit' or 'cultural fit,' when the way you work and the things that are important to you mesh well with a company's, it can increase the level of purpose you find in your work and positively impact your wellbeing.
Here are five practical ways to assess what a company's culture is like.
How to assess company culture
Maybe you looked at the above types of organisational culture and immediately thought, 'Yep, that's where I fit.' Or maybe things aren't quite so clear-cut, and you're not sure where you land. Use these guidelines to take a deeper dive into whether a prospective employer's culture reflects the kind of place you'd like to work at.
1. Research the company
Visit their official website and social media profiles, and search for news articles about them, as well as the company's leadership. Look for proof that they 'live' their mission, vision, and values and are committed to sustainability and diversity and inclusion efforts – a good sign a company values its employees' well-being and growth.
Websites such as Glassdoor and Indeed provide valuable insights into company culture through employee reviews. Try not to focus on individual opinions too much but form a picture through trends and common themes.
2. Network with current or former employees
Use platforms like LinkedIn to connect with current or former employees of the company you're interested in – their firsthand experiences can offer valuable insights. Ask for their perspective on the company culture, leadership style, work-life balance, and other relevant aspects.
3. Interview with the company
During a job interview, pay attention to the questions asked, the interviewer's demeanour, and the overall atmosphere. Interviews are a two-way street, so feel free to ask questions like:
How long have you been with this company, and why do you choose to stay here?
What types of personalities tend to be successful here?
How does the company recognise and reward employee wins?
What is the company's policy on meetings/remote work/dress code, etc.?
What kinds of learning and professional development opportunities are there?
How does your company address failure and conflict?
How has the company actively incorporated diversity, equity, and inclusion?
How are big company decisions taken?
Red flags include mentions of multiple employees leaving, talk about how swamped the company is, and a poor rapport with the interviewer.
As part of our Career Accelerator programmes, you'll get the chance to work directly with a Career Coach. Thinking about what you want out of your next job and effectively preparing for an interview is just one way they can help you move forward in your career.
Hear from Hussein, a past Career Accelerator learner, how his Career Coach helped him think about what he wanted out of his next role from a holistic perspective and plan how he approached his interviews from there.
4. Visit the office or workplace
If possible, request a tour of the office or workplace. Observe the physical environment, how employees interact, and the general atmosphere. Are people engaged and energetic, or do they seem stressed and unhappy?
Pay attention to ergonomics, sound control, lighting, plants and decor, and the balance of open vs. quiet spaces. An office space that looks low-quality or haphazardly strung together is a sign the company might be cutting corners elsewhere. On the other hand, well-thought-out and -maintained workspaces indicate that the company cares about the people in it.
5. Trust your instincts
Gut feelings can be a valuable indicator; if something feels off or doesn't align with your values during your interactions and research, consider it a red flag. Conversely, a strong sense of connection and alignment could be a positive sign that the company culture is a good fit for you.
Find fulfilment in your career
If you're considering pivoting into a new career or advancing in your current field, a Career Accelerator might be a great option for you. Co-designed by faculty from some of the world's best universities in partnership with industry leaders, you'll gain the full range of technical, business and human skills needed to excel in today's digital economy.
With access to one-on-one executive career coaching, you'll also have the support you need to make a meaningful move in your career. Find out more about the programmes we're currently running here.