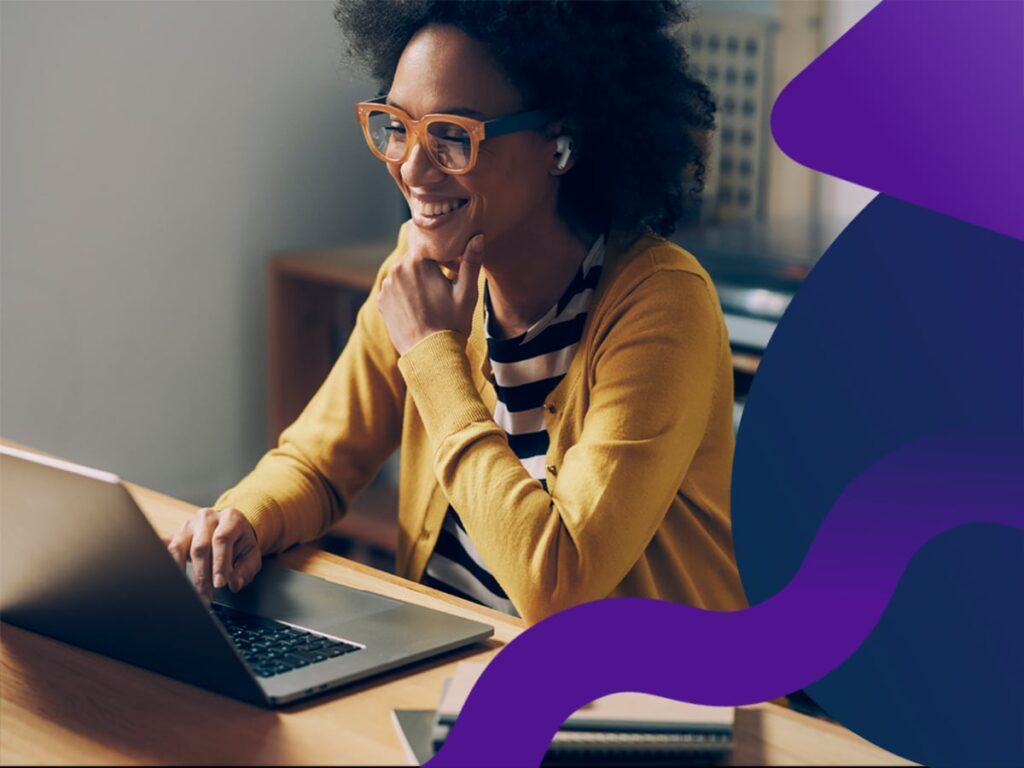 Announcing: FourthRev Launches Career Accelerator in Product Management with King's College London
The COVID-19 pandemic has instigated an accelerated digital-first approach to organisational strategy, shifting the focus of multiple sectors towards product-centric goals. A Product Manager is now listed as the third-best job in the UK for 2022, with high job satisfaction and an average median base salary of £60 656.1 Hiring portals like Glassdoor are also seeing significant growth in demand for this role in terms of job listings.2
Consequently, the need for upskilling existing employees and increased hiring of both entry-level and more advanced Product Managers has emerged.
The 6-month programme has been developed by the Department of Digital Humanities, in collaboration with leaders from organisations such as Atlassian, Dropbox, Mr Yum, Linktree, and industry expert, Janna Bastow, Founder and CEO of ProdPad. With a curriculum co-designed by global technology companies and leading employers, the programme provides an immersive, project-based experience for learners seeking a career as a Product Manager. The Career Accelerator's capstone Employer Project allows students the opportunity to work on real-world industry problems, where they have the chance to demonstrate and apply the capabilities they have developed throughout the programme while creating meaningful organisational value for the partners.
With the advent of FourthRev's second Career Accelerator, Chief Partnerships Director, Mark Lester, says:
"We are thrilled to be launching the Product Management Career Accelerator with King's College London. Whether you're looking to break into a product management career or deepen your expertise in product management, the Career Accelerator brings together the rich practical insights from veteran Product Managers, the experience of doing authentically-designed business projects from employers, and the academic rigour and analytical skill development from a world-leading research university, so that learners can acquire the job-relevant and critical abilities to achieve their career goals."
Professor Marion Thain, Executive Dean of the Faculty of Arts and Humanities at King's College London adds:
"King's is delighted to be developing shorter courses through this partnership to supplement our more traditional degree-length offerings because it enables us to share our expertise more broadly. We are really proud of the incredible talent we have in this important area, placing us at the forefront of digital developments, and we want as many people as possible to be able to benefit from that talent. The skills and knowledge we offer are essential to tackling the major challenges of the twenty-first century. It is King's' mission to make the world a better place, and supporting the progression of people who are already in the workplace (as well as the more typical degree student) must be part of that. It's also great to have this route to working more with industry experts and we look forward to developing those relationships further to the benefit of all parties."
Janna Bastow, who has joined the King's Product Management Career Accelerator as a partner, shares:
"I'm excited to see this course and its curriculum put together by King's College London. For too long, product management has been a role that so many of us 'fell into' by chance or accident, and certainly didn't have training or dedicated courses to guide the path there. When hiring a Product Manager, as I am right now, I look for a good mix of practical knowledge and know-how about how the product development process works, along with experiences and stories that show the person has put those skills to use in a real-world environment. With the continued growth in the product management field, and with the wider tech sector, there's going to be a huge demand for people with product management skills, and I'm glad to be working with King's on bringing some of my own expertise into the mix with their students."
What is a Career Accelerator?
At their core, Career Accelerators seek to address four knowledge and skill groups that lay the foundations for sustainable career success:
Technical: Learn the skills you need to perform in high-demand technical roles
Organisational: Gain a broad understanding of how to apply your technical skills in a business context
Employability: Master the human skills you need to get a job, go for a promotion or meet employer-specific outcomes
Personal: Work with a coach to understand what you want from your career and how to actively work towards achieving your goals
What does the King's Career Accelerator in Product Management entail?
Skill level: A programme developed for career starters or changers taking their first step into product management, as well as for those already working in product management wanting to formalise their existing experience
Learning time: A flexible learning programme that runs for six months and requires 12 hours of study per week
Important dates: Enrolment opens in July, with the first learners commencing their studies on 10 October 2022
The King's Product Management Career Accelerator has been designed to accelerate your progress and personal development, no matter where you're at in your career. Course content focuses on foundational product management knowledge and skills in product and UX design. Other topics that you will explore include Agile product development, prototyping and testing, design thinking, and product analytics, amongst others.3
The six-month programme starts after three weeks of student onboarding, where you'll familiarise yourself with the online campus, get comfortable with the learning software, be introduced to your support team, connect with fellow learners and plan your studies. You'll then progress through three courses and an Employer Project, where you'll build a portfolio of evidence to showcase your new skills and competencies. You'll need to commit 12 hours a week to engage with the course content effectively.

To maximise the value that you get out of the programme, only a limited number of learners are admitted, so early registration is encouraged. Enrolment opens in July, with the first learners commencing their studies on 10 October 2022.
Why is this Career Accelerator the right choice for me?
A FourthRev survey found that 66% of UK recruiters prefer candidates with a combination of an academic qualification and a practical, hands-on work portfolio.
"The best digital Product Managers have a blend of design, management, communication, and technical skills. These are augmented by an ability to critically reflect on stakeholder requirements, business and organisational strategies, design ethics, and regulatory frameworks. By co-designing the curriculum in partnership with industry, we can be confident graduates will gain the well-rounded educational experience they, and their future employers, need," shares Dr James Smithies, Professor of Digital Humanities at King's College London and Programme Coordinator for the King's Product Management Career Accelerator.
Leaders from tech companies such as Atlassian, Dropbox, Linktree, Mr Yum and ProdPad, have played an active role in ensuring that everything you learn is relevant to industry. The Employer Project that makes up the last leg of the project-based programme also gives you the chance to practically apply your skills to a real-world business problem and get direct feedback from FourthRev's employer partners. This is a unique opportunity to learn from professionals working in some of the leading brands in their field and will provide you with invaluable tools and insights that you can use as your career progresses.
The role of a Product Manager continues to evolve, making it an exciting, dynamic space to be in with unbounded career growth opportunities. While this is hugely exciting, it's important to remain grounded and focused on how these opportunities will help you achieve your specific desired outcomes. To help you do this, you'll have continuous support from your own Success Manager and a Career Coach who will meet with you regularly and ensure that you feel comfortable, motivated and confident about the direction you're heading in. Upon completion of the Career Accelerator, you'll receive a certificate from King's College London to recognise your achievement.
---
The Product Manager.15 Statistics You Should Know About A Career In Product Management. [Article]. August 31, 2020.
Programme content is subject to change during development.