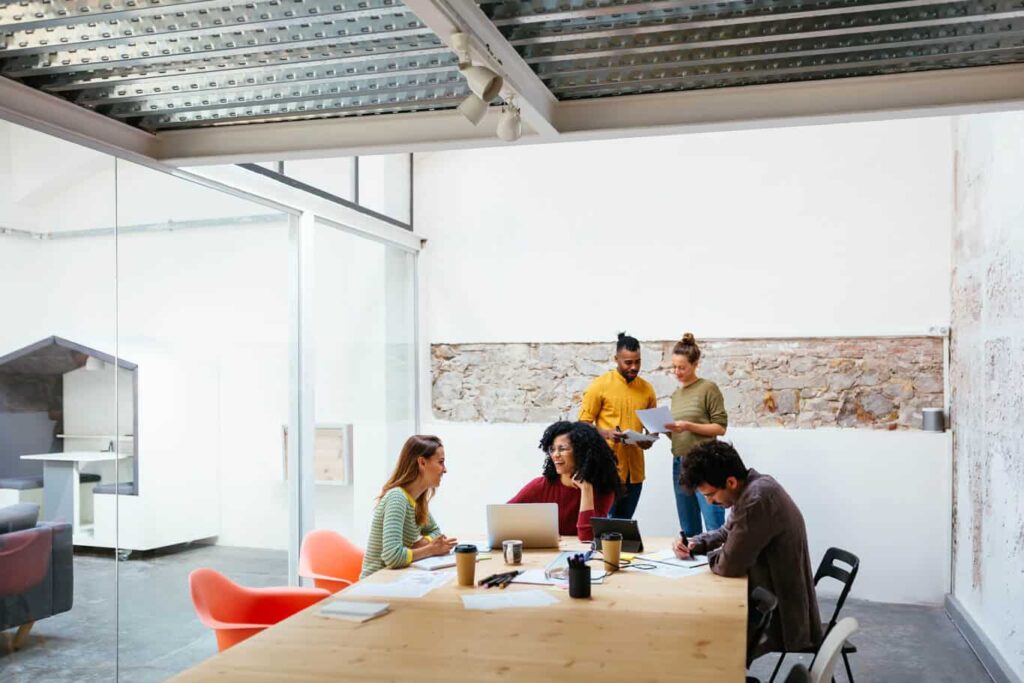 FourthRev Introduction
FourthRev has been founded on the belief that close collaboration between industry and the education sector is key to addressing the skill demands of the fourth industrial revolution.
Our vision is to be the world's leading enabler of industry co-created, career-focused education experiences at universities, colleges and educational institutions.
Our mission is to accelerate our education partners' capability to develop student and lifelong learner competencies aligned to the needs of the digital economy.
Our purpose is to create social and economic value by closing the digital skills gap.
The digital skills challenge
Our previous post explored the scale of the digital skills challenge across the globe. The statistics we shared demonstrate that our education systems are struggling to meet this challenge in the current paradigm:
Digital skills are 'essential requirements' for 82% of all UK job vacancies;
European Commission figures show that around 37% of workers in Europe don't have even basic digital skills;
The world economic forum estimates that more than half (54%) of all employees will require significant reskilling by 2022;
Deloitte reports that by effectively addressing the 'future of work' skills crisis in Australia, a $36 billion economic bonus can be fulfilled;
The US has 1 million unfulfilled IT jobs.
Changing nature of job roles
"Digital skills are becoming near-universal requirements for employment." UK government, dept. of digital, culture, media and skills.
The relevance of this challenge will be apparent to the vast majority of professionals reading this post. Even for those that graduated a small number of years ago, new fundamentals will be playing a critical role in day-to-day functions:
Marketing professionals now need to be experts across many social media platforms, SEO, CRM, etc.
Computer programmers have migrated from working with on-premise servers to cloud computing, working in agile and DevOps.
Finance professionals now leverage cloud accounting software and automation.
HR professionals focus on employee analytics and engagement platforms through data-management platforms.
This list could go on. Beyond job-specific skills, every professional is also now expected to demonstrate a basic level of digital literacy to successfully operate in the digital economy. This includes productivity tools such as Office 365, G-suite, Trello or Asana and collaboration tools such as Teams or Slack. It has been reported 98% of Fortune 500 companies use Applicant Tracking Systems that filter applications based on keywords, meaning that many of the students graduating this year will need to have familiarity with these tools and technologies to secure their first job.
Universities, colleges and further education institutions remain the key to solving this challenge
In 2017, the UN reported over 200 million people were studying in accredited higher education worldwide, a number estimated to hit 200 million by 2030. This compares to an estimated 20,000 students that completed bootcamps in the US in 2018, the largest market for such courses. Therefore, whilst the growth of alternative pathways, such as bootcamps and online platforms, is a highly significant development (to be explored further in a later post), it is clear that the formal education sector needs to be at the centre of any solution that impacts the digital skills crisis at scale.
It is not therefore a question of university or bootcamp, degree or certification. Our predicted 100-year life across multiple jobs and careers will likely see us engage with universities, colleges, and alternative pathways, and on the job training. Moreover, whilst specific technical skills are becoming ever-more important, employers are still crying out for the human and business enabler skills that allow people to use technology to create meaningful outcomes. Universities and colleges have the opportunity to develop all these skills, including critical thinking, collaboration and problem solving.
Evolving offerings for the digital economy
The real question for educational institutions is therefore how to continue to evolve and adapt their course offerings to meet the changing and diverse needs of the 21st century learner. Many institutions are already innovating, evidenced by the growth of micro-credentials, university MOOC platforms, and higher education apprenticeships. At the heart of many of the most successful innovations has been close collaboration with industry, exposing students to up-to-date tools and technologies, supporting the development of applied skills and providing insights into different career paths.
FourthRev has been established to accelerate these innovations and enable them at scale. Working closely with leading technology companies, including AWS, Tableau, Salesforce and Xero, we support our education partners to quickly release and maintain up-to-date, highly relevant programs that can allow students to access some of the most exciting roles across the digital economy. These courses range from micro-credentials through to degree courses and FourthRev can then support the connection of these students to employer partners specifically seeking those skillsets.
For our partners students, they get the benefits of a holistic education that sets them up for long term career success, and industry co-created experiences aligned to the fast changing dynamics of the digital economy.