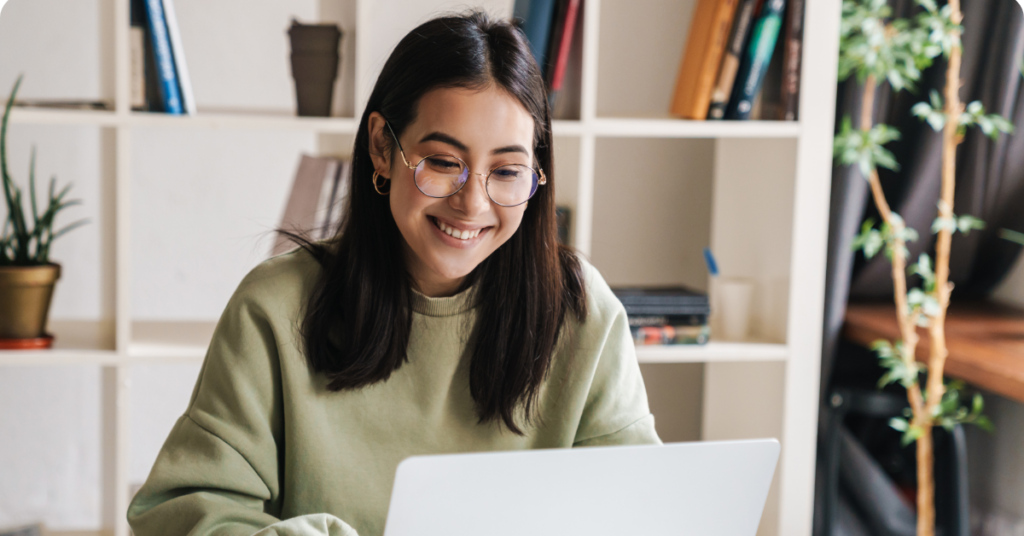 The 5 Highest-Paying Digital Jobs Right Now
Earlier this year, we wrote about the most in-demand tech jobs – covering the demand, salaries, and job satisfaction. Now, we look at the highest-paying digital jobs to give you a comprehensive outlook on the tech job market and where you could find the biggest career opportunities.
To find the highest-paying digital jobs we scoured job boards and industry sites, and explored a few of the causes behind pervasive tech talent shortage and why certain skills-shortages' jobs pay so well. Throughout the research, five jobs consistently came up.
The scarcity of good talent
2022, the Robert Half Jobs Confidence Index (JCI) showed that despite the number of tech vacancies falling slightly, companies – particularly scaling tech businesses and start-ups – are still struggling to fill the vital vacancies with the digital skills they need to remain competitive. But, when they find the right talent with the right skills, they're willing to pay for it.
JCI data shows that salaries in the tech industry were more than two-thirds higher than the average across all industries and also experienced a higher annual growth rate.
The main driver behind increased salaries is down to the lightning-fast speed at which the tech industry is transforming, meaning there is a constant demand for people skilled in the latest technologies. And while tech careers include some of the highest-paying jobs you can get without a degree, there is a relatively low barrier to entry. Still, the complexity of the roles means the salaries are often higher.
Hiring trends in technology careers
According to labour market analysts Lightcast, the global labour shortage has caused employers to radically change how they evaluate candidates. Overall, they're prioritising hyper-specialised skills over degrees and are looking around the world to find the right candidates for the roles. Recent research on the 'degree reset' similarly found employers have increasingly been hiring based on skills, not college or university degrees. This creates more opportunities and accessibility for workers, as upward mobility is not dependent on a four-year university degree.
Another contributing factor to talent shortages (and employers' willingness to pay well for the right candidate) is businesses can't find the talent they need with the right blend of both technical and soft skills. Research on the shifting tech skills landscape shows soft skills involving organisation, time management, verbal communication, leadership, active listening, critical thinking, and building effective relationships are must-haves in candidates.
Highest-paying tech jobs in the world
All the jobs listed below offer higher-than-average salaries and strong projected job growth. Keep in mind that salaries vary depending on location, experience, company size, and industry.
1. Data Scientist
Why it pays well: Data science, analysis, and engineering are becoming some of the most sought-after jobs, as transforming huge volumes of data into business value is central to a business's sustainability. Salaries are high because there's an increased demand for, yet a short supply of, skilled data scientists. According to World Data Science Initiative, 80% of organisations across the globe are investing huge amounts into creating data analytics divisions.
What they do: A data scientist extracts, analyses, and interprets large amounts of data using algorithmic, artificial intelligence (AI), data mining, machine learning, and statistical tools. The results and hypotheses are then presented to decision-makers within the company. One of the biggest skills gaps and opportunities for data scientists is gaining the strategic business knowledge to make data actionable and impactful within commercial contexts.
Most common skills/tools: Machine learning, Python and R programming languages, predictive modelling, SQL, Excel, Tableau, data visualisation tools, skills in maths, statistics, and probability.
Soft skills: Communication, critical thinking, storytelling, problem-solving, adaptability, and curiosity.
Qualifications/experience: Data analysis online programme, qualification in computer science, data science, statistics, or a related field.
What they earn:
Entry: $108,000
Average: $156,000
Senior: $199,000
Interested in gaining in-demand data analysis skills? Our LSE Career Accelerator is designed to give you the full range of technical and soft skills that employers are looking for. You'll also get to apply what you've learned to a real-life business challenge that a leading industry organisation has set for you. Find out more here.
2. Cloud Solutions Architect
Why it pays well: Equinix's 2022 Global Tech Trends Survey found that cloud computing specialists are the second-most in-demand employees (26%) after IT technicians (27%). Cloud computing is a key tech skill that companies rely on to stay agile, responsive, and adaptive as they navigate away from hardware-oriented infrastructure to remote cloud servers.
What they do: A cloud solutions architect or engineer oversees a company's cloud computing services, including designing, planning, maintenance, and support. They deploy and debug cloud stacks, educate teams on new cloud initiatives, and ensure the security of the cloud.
Most common skills/tools: Terraform, Amazon Web Services (AWS), Microsoft Azure, Google Cloud Platform, and programming languages.
Soft skills: Creativity, critical thinking, collaboration, adaptability, decision-making, and emotional intelligence.
Qualifications/experience: Bachelor of Computer Science, Bachelor of Science in Information Technology, background in computer operating systems, programming languages, networking, and security and cloud computing certifications.
What they earn:
Entry: $100,000
Average: $117,000
Senior: $199,000
3. Product Manager
Why it pays well: Product management (PM) remains one of the latest, most in-demand skills in the tech industry, fuelled by businesses pivoting to product-led growth as the main vehicle to acquire, activate, and retain customers. Product School says the demand for skilled PMs has skyrocketed, with 43% of companies now hiring more PMs to keep up with customer demands.
What they do: Product managers are responsible for product design, UX and interaction design, prototyping and testing. They use Agile methodologies, launch strategies, and look after product growth and analytics while aligning product strategy with business strategy.
Most common skills/tools: Analytics (Google Analytics), product management tools (Productboard and Aha!), Trello, Jira, Figma, feature flagging (Split.io) and heat map tools (FullSTory).
Soft skills: Communication, leadership, stakeholder management, prioritisation, teamwork, decision-making, and problem-solving.
Qualifications/experience: Marketing, computer science, or software engineering background.
What they earn:
Entry: $114,000
Average: $146,000
Senior: $191,000
You can gain the technical and soft skills you need to become an expert product manager on the King's Product Management Career Accelerator. This six-month intensive programme will teach you to:
Manage the product lifecycle from end-to-end, starting with discovery and design, moving to development and beyond.
Understand key product management frameworks and methodologies, and practise your skills in industry tools like Miro.
Master the human-skills essential to success, such as stakeholder management, communication, critical thinking, and problem-solving.
4. Machine Learning (ML) Engineer
Why it pays well: Demand for ML engineers is high and expected to keep growing as the complexity of, and access to, machine learning increases. The 2023 LinkedIn Jobs on the Rise in the UK ranked ML engineering as one of the fastest-growing jobs over the past five years.
What they do: ML engineers combine software engineering and data analysis to develop and build advanced AI systems and algorithms for companies. The aim is to enable machines to learn without the need for further programming.
Most common skills/tools: Deep learning, TensorFlow, natural language processing, Java, Python and C++, algorithms, REST APIs, NoSQL design, relational database management system design and optimisation.
Soft skills: Analytical thinking, attention to detail, innovation, creativity, communication, and learning agility.
Qualifications/experience: A degree in a relevant discipline, such as computer science, data and statistical analysis, mathematics or physical sciences, or strong industry experience in computer programming.
What they earn:
Entry: $121,000
Average: $151,000
Senior: $193,000
5. Software Engineer
Why it pays well: The U.S. Bureau of Labor Statistics predicts the number of software developer jobs will grow by 25% between 2021 and 2031, much faster than the average for all occupations. This is mainly due to the rapid advancement of technology and the need for innovative software.
What they do: Software engineers are responsible for the overall architecture of software systems and build software programmes, applications, networks, and operating systems through coding. They may focus on front-end applications that users interact with, the back end – which includes application or programme code – or both.
Most common skills/tools: GitHub, JetBrains IDE, Web3.0, Jira, Adobe Dreamweaver, and coding in multiple programming languages.
Soft skills: Critical thinking, communication, time management, adaptability, and problem-solving.
Qualifications/experience: Computer science and software engineering qualification, experience with agile methodologies for software development, a STEM degree.
What they earn:
Entry: $112,000
Average: $139,000
Senior: $177,000
Keep these high-paying jobs on your radar
These high-paying jobs are slightly lower on the list of in-demand jobs, but have great earning potential just like the ones above. Take note for future:
Solutions Architect – Average salary of $155,000
Cybersecurity Engineer – Average salary of $145,000
Site Reliability Engineer – Average salary of $135,000
DevOps Engineer – Average salary of $123,000
And if you're interested in a high-earning creative job that's often found in many tech companies:
Get a top-paying job with the right skills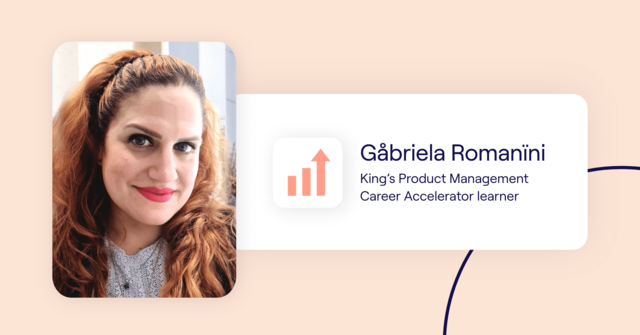 Whether you're starting out, changing jobs, or need to upskill in the latest digital technologies, a Career Accelerator programme is designed to give you relevant and lasting skills in some of the most in-demand digital economy jobs. The university certificate and practical industry experience proves to recruiters and leaders what you're capable of, and can help you get the salary and responsibility that you're after.
Sources: All salaries are annual, based on most-likely pay without benefits, and sourced from Glassdoor—other inputs from Indeed, Dice.com Salary Report and TechTarget.